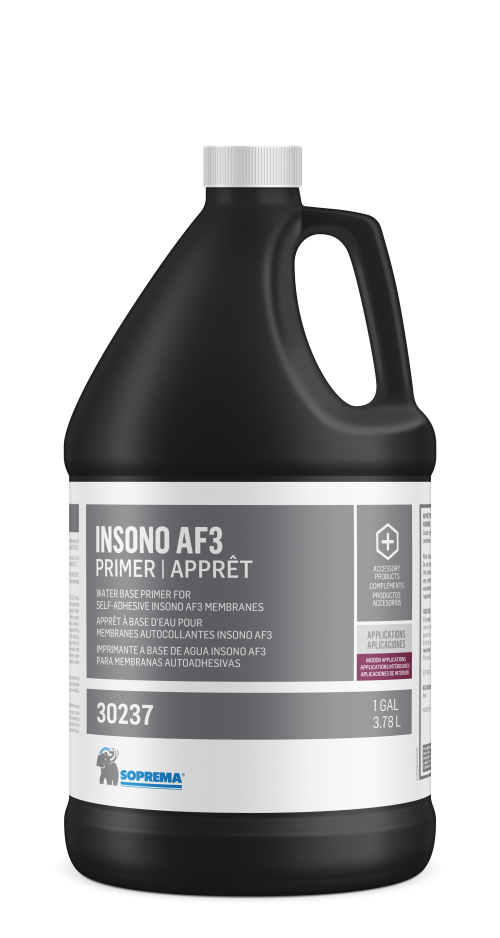 INSONO AF3 PRIMER
INSONO AF3 PRIMER is a water-based polymer emulsion primer. It is designed to improve the adhesion of INSONO AF3 self-adhesive soundproofing membranes on most substrates. It is particularly recommended when the use of solvent-based primer is not advised.
Benefits
Adhesion on multiple surfaces
Recommended for use in lowventilation rooms
Instructions
Tools with uncured adhesive can be cleaned with water. Tools with cured adhesive can be cleaned with solvents, such as mineral spirits, Varsol, xylene, etc.
Conditioning
Coverage
60 to 190 m² (650 to 2 000 ft²)
Coverage
12 to 38 m² (129 to 409 ft²)