Modern, Efficient, Attractive: Meet the New RESISTO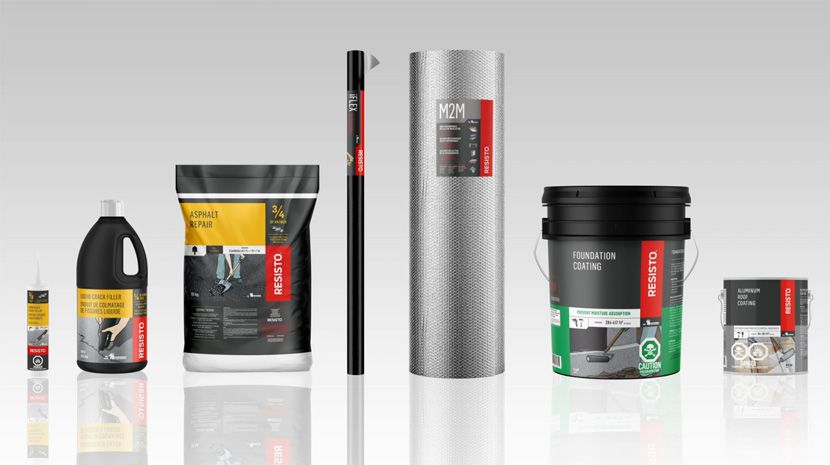 Our industry is changing. We are too. This is why we have redesigned our packaging, our merchandising and our website.
The goal of this rebranding is to promote the RESISTO brand and to clarify communications to simplify the life of our users and better support them in their projects. Just as our products are constantly evolving to better meet the needs of our customers, we wanted our packaging and merchandising to better meet the requirements of our 2019 clientele.
New Packaging
The layout of information on the packaging has been completely redesigned to help the user quickly find which product to choose from in our large selection. They will also be able to note whether if they require new tools for the installation process, the recommended installation temperature, total coverage of the product, and all the necessary information for easy use.
To guide you through this new identity, we have prepared a comparative table of the previous identity and the new identity, so that you can easily find the equivalents for RESISTO products.
New website
As for the website, we wanted it to become a mustin the industry, a source of information and practical tools that simplify the lives of our customers and our partners. We also wanted to simplify the search process for products, and offer relevant content that answers our customers' questions. Informative Blog, installation guides, calculators – so many practical tools and resources to support you in your projects!