RESISTO Launches Its First Original Web Series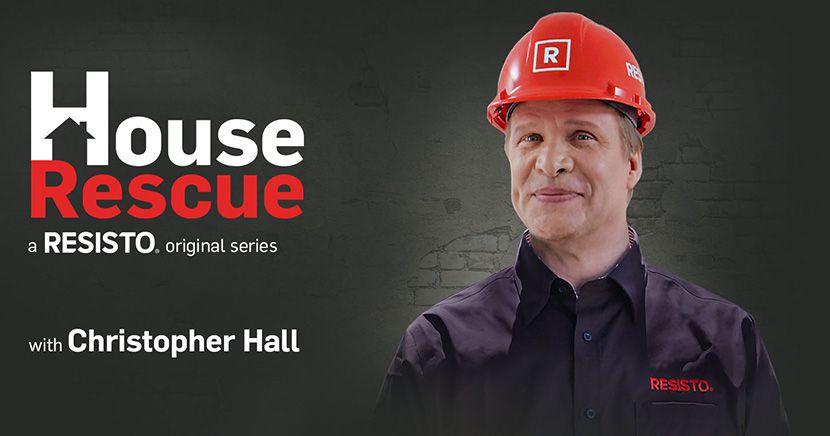 Drummondville, September 12, 2019 – RESISTO is delighted to announce that it is launching its first original renovation web series featuring Christopher Hall. RESISTO is the retail sales division for construction and renovation products for SOPREMA, the renowned global company.
House Rescue is a web series showcasing the captivating adventures of a happy homeowner! It reveals solutions to water infiltrations, foundation cracks, asphalt aging and patio repairs. Nothing stops Christopher Hall and RESISTO from coming together to find sustainable and effective solutions to address these issues. Homeowners and general contractors, get set to undertake projects of all sizes!
"We aim to become a vital player in the field of construction and renovation. The goal of this series is to reinforce this position and to make sure that homeowners and general contractors think of RESISTO when they have renovations to undertake," said Martin Côté, RESISTO Vice President.
The bilingual web series, consisting of four capsules of approximately 2 ½ minutes each, will be promoted from September to December 2019 on digital and social platforms across Canada.