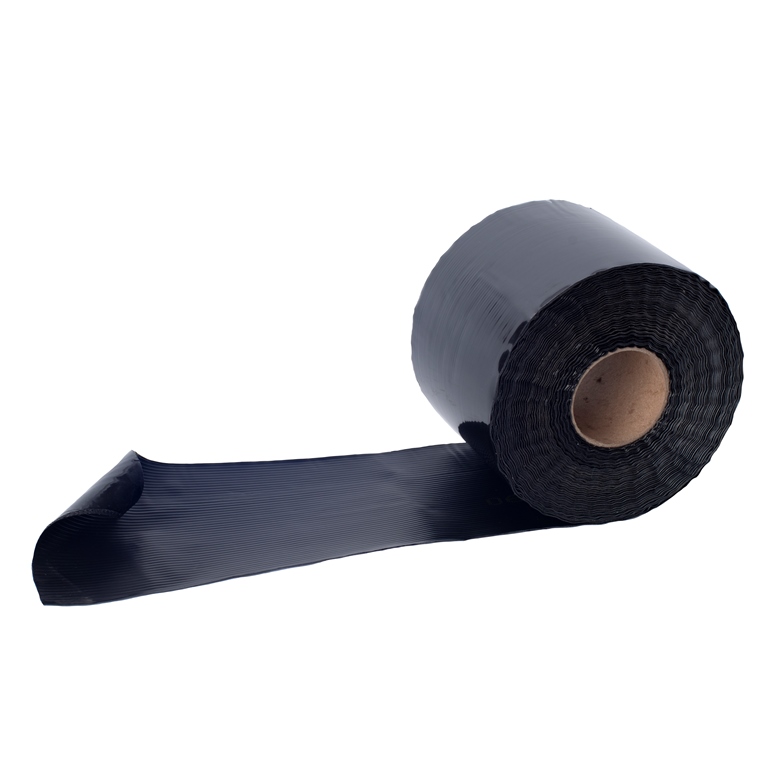 JOIST GUARD
Waterproof protection for joists that prevents rotting of structural timber under exterior floors, such as patios and balconies. The joist guard is a 0.6 mm self-adhesive waterproofing membrane made of elastomeric SBS bitumen and a polyethylene film on the surface. The underface is composed of a silicone film easily detachable.
Benefits
Substantially extends the service life of patios at low cost
Barely visible between the boards
Self-sealing around screws and nails
Tests and certifications

Characteristics
-45 °C to 85 °C (-49 °F to 185 °F)
Cover as soon as possible
Instructions
Rolls should be stored upright, tape side up, protected from weather damage and UV rays. If the products are stored outdoors, cover them with an opaque protective cover after removing the delivery packaging. Can withstand freezing but must be reactivated to at least 10 ° C (50 °F) before installation.
Minimum application temperature
Knife
Tape measure
Smoothing roller
The substrate must be clean, dry, and free of dust, grease or other contaminants.
It is not recommended to use a product containing bitumen directly on softwood boards or flexible polyvinyl chloride. It is recommended to install the decking on joists within 48 hours of installation of JOIST GUARD. It is not designed for roofing applications.
Previous identity
Conditioning
WATERPROOFING JOIST GUARD
Gross area
2.29 m² (25.0 ft²)
Weight per skid
442 kg (974 lb)
Palletization
WATERPROOFING JOIST GUARD
Weight per skid
442 kg (974 lb)