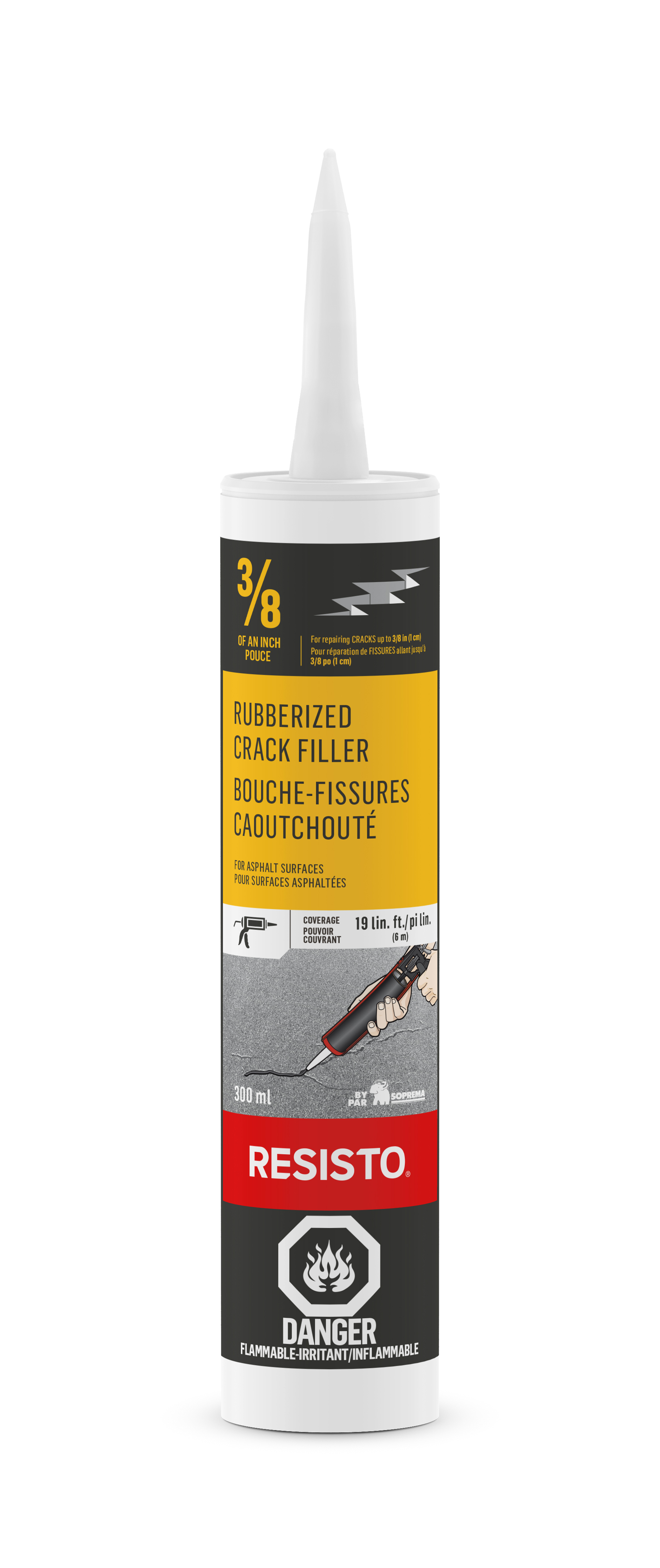 RUBBERIZED CRACK FILLER
The RUBBERIZED CRACK FILLER for asphalted surfaces is designed to repair cracks, joints, and other damage to asphalted surfaces. It prevents damage to asphalted surfaces caused by wear, rain, and frost. For cracks up to 1 cm (3/8 in) in width.
Benefits
Strongly adheres to the walls of cracks
Remains flexible
Highly resistant to temperature variations
Tests and certifications

Instructions
Can withstand freezing but must be reactivated to at least 10 ° C (50 °F) before installation. Store in its original, closed packaging, in a cool, well-ventilated area with a temperature up to 40 ° C (104 °F).
Minimum application temperature
Clean surface using water and let dry completely.
Designed for cracks up to 3/8 in. (10 mm) wide. Allow product to cure completely before applying the RESISTO DRIVEWAY SEALER.
Tools can be cleaned with solvents such as mineral spirits, Varsol, and xylene
Previous identity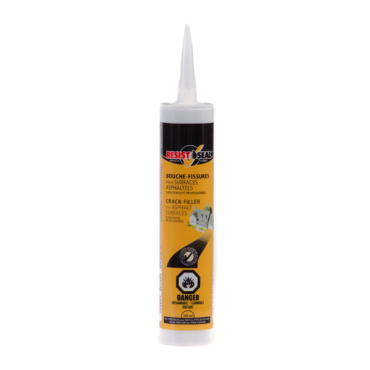 RESISTOSEAL RUBBERIZED CRACK FILLER