FIBROUS ROOF COATING
The FIBROUS ROOF COATING is composed of selected bitumen, fast-evaporating solvent, cellulosic fibres, and mineral fillers. It is designed to restore existing multilayer asphalt roofs to extend their service life.
Benefits
Extends the service life of existing roofs
Cures quickly
Adheres to various materials without primer
Tests and certifications
Properties
Volatile solvents
Bitumen
Cellulose fibres
Characteristics
Outside low slope
Outside very low slope
Inside slope
Brush applied
Rolled
Squeegee applied
-40 °C to 80 °C (-40 °F to 176 °F)
Instructions
Store in its original, closed packaging with a temperature up to 40 °C (104°F).
Minimum application temperature
Heavy roller
Trowel
Stiff broom or brush
The substrate must be clean, dry, and free of dust, grease or other contaminants.
Keep out of the reach of children. Properly close the container after each use. During use, keep away from ignition sources. Do not smoke. After application, keep away from flames until the solvent has evaporated. Do not pour residues in drains.
Use is not recommended on elastomer bitumen membranes, asphalt shingles, coal tar pitch and metal roofs. It is not recommended to use a product containing bitumen directly on softwood boards or flexible polyvinyl chloride. Do not use on roof if roof slope is above 2/12.
Tools can be cleaned with solvents such as mineral spirits, Varsol, and xylene
Previous identity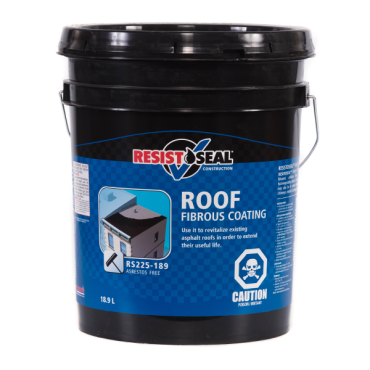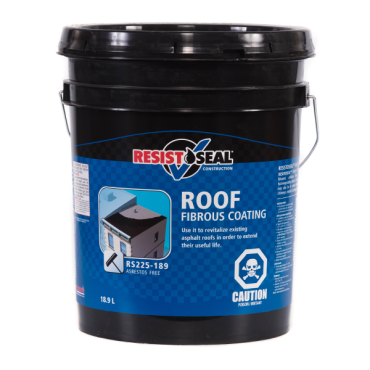 Conditioning
Coverage
6 to 9.3 m² (65.5 to 100 ft²)
Weight
21.02 kg (46.33 lb)
Coverage
1.24 to 1.86 m² (13.3 to 20 ft²)