ICF FOUNDATION MEMBRANE : the RIGHT Waterproofing Solution for Your ICF Foundation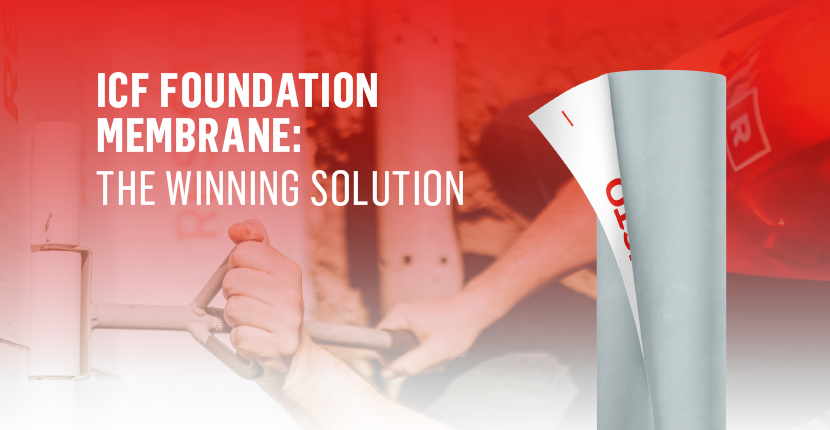 A self-adhesive membrane with superior adhesion that doesn't require any primer due to our formulation specially designed for insulated concrete form foundations;
Superior tear resistance thanks to the trilaminate woven polyethylene;
Summer and winter versions of the product that make the installation possible during all seasons, at temperatures ranging from -10 °C to 50 °C (14 °F to 122 °F).
The winning solution!
RESISTO: SOLUTIONS THAT MEET ALL NEEDS
No matter your project and your needs, RESISTO offers several materials to protect foundations, from dampproofing to waterproofing solutions – providing different options with different levels of safety and peace of mind for the occupant!