10 tips every roofer needs to know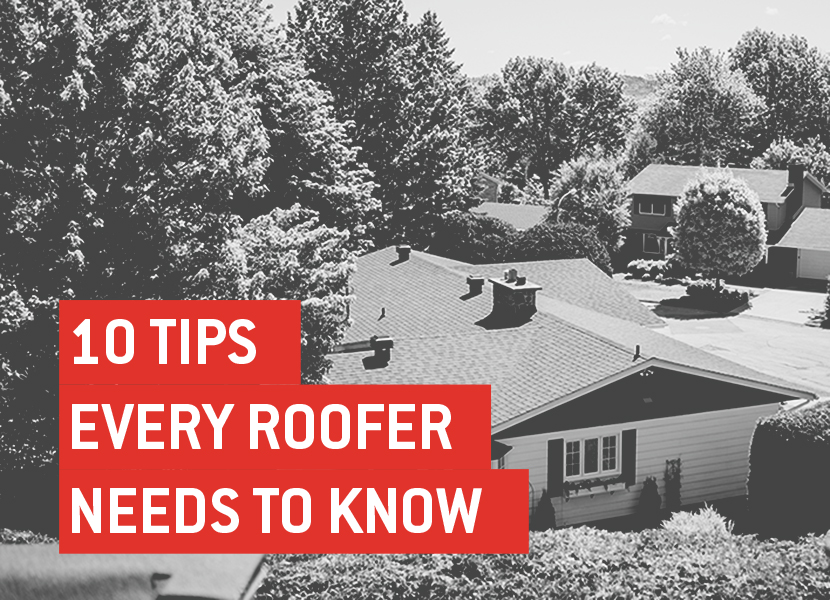 1. MAKE SURE THE DECK IS BONE DRY
Have you ever looked at a roof and wondered why it was as wrinkled like an old raisin? This usually happens because the deck wasn't dry enough before the installation of the cap sheet. This is the common cause of wrinkles and "mole runs". Not surprising, since water expands about 3,000 times when it changes from liquid to gas. To avoid these problems, make sure that the deck and the top side of base sheet are completely dry before installing the cap sheet.
2. LET THE CAP SHEET SOAK UP THE SUN
Cap sheets are just like us, they work better once they've relaxed for a while under the sun. So, to help flatten a cap sheet, unroll it, cut it to length of run plus 4 inches and let it soften under the sun. This will make the installation easier afterwards.
3. NEVER UNDERESTIMATE THE POWER OF PRIMER
Primer should never be overlooked. Use RESISTO's primer on all perimeters, metal flashing and all cement/ concrete surfaces. Here's a useful tip when it comes to primer: less is more. Using too much primer will extend drying time, reduce effectiveness and risk trapping liquids under the membrane. The primer is ready for the sheet to be applied once it's sticky, but clean to the touch.
Learn the
seven other tips

by filling in this form